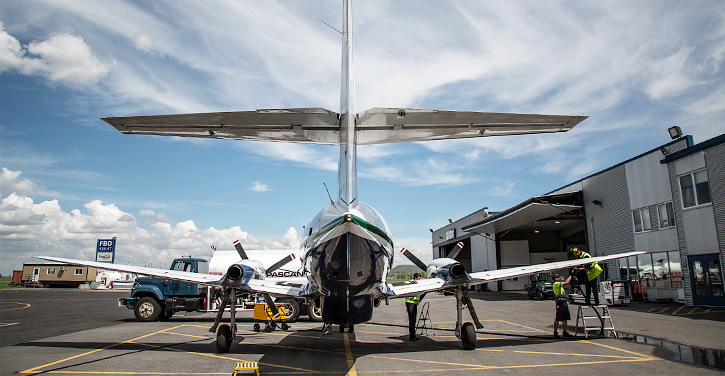 PASCAN PRIVATE CHARTERS
Allow PASCAN to get you to where you need to be, when you need to be there. With access to more airports than most commercial airlines can land, a PASCAN private charter permits you to do business face to face, giving you the flexibility you demand. Our professional staff is equipped to organize your travel needs efficiently and conveniently.
AIR TRAVEL TO THE ARCTIC LAND
For more than five years, PASCAN has flown charters to the Artic lands of Canada. Over the years, our pilots have established proficiency to areas such as Hall Beach, Pelly Bay, Nanisivik, Arctic Bay and more.
FLY-IN FLY-OUT Packages
Save TIME MONEY and WORRY! Contact our sales team today to discuss your specific air travel needs. With more than 25 aircraft in various destinations throughout Quebec, New Brunswick and Labrador, offering you a most competitive price is conceivable no matter how many passengers you need to travel. Call today for your free air travel cost evaluation with the professionals at PASCAN.
Pascan Medical Evacuation - When every minute counts.
Pascan is able to provide flight services to accommodate up to four stretchers, with additional seating capability for 9 more people. This specialized service is available for scheduled patient transfer as well as last minute medical evacuations.
Pascan's fleet is able to accommodate medical air transport requests to remote areas. Our aircraft are equipped with the necessary generators and power supplies required to operate medical equipment.
Pascan possesses the state of the art electric lift and our aircraft are able to safely and securely transport patients with room for up to 4 stretchers, equipment and medical team in one aircraft.
When every minute counts, rely on Pascan to fly you there.